iPhone App – MuniApp for San Francisco Muni riders!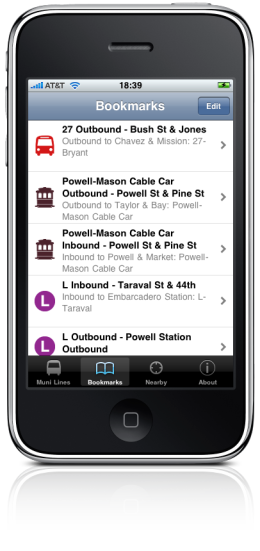 Ta-da, finally there's an app for that! – I mean an iPhone native app that I involved is available on App Store! This app is called, MuniApp, and this gives you access to San Francisco's MUNI transit system on the go with real time predictions for buses, metro and cable cars.
I have worked on some UI and icons, while my friend Alberto has coded all the Obj.C. We are both SF residents and rely on MUNI pretty frequently and we do use this app on daily basis. Honestly, this is really simple and useful app
The official website for MuniApp is at www.obapp.com/muniapp
To directly go to App Store on iTunes, go to this link!
---
comments powered by