My First WebOS App – iCuteOverload for Palm v1.0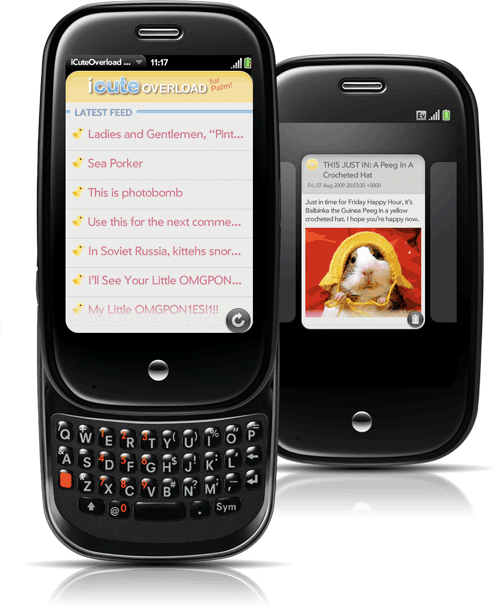 As a front-end web developer, also a mobile-web developer, the Palm's new WebOS SDK for Pre sounds very attractive, and I could not wait to create some applications although I am still a iPhone user and haven't been convinced to switch a service provider.
Then I felt like, I already got this web app, iCuteoverload for iPhone but yeah why not for Pre? So I decide to re-create the same app from scratch. Sure, the existing app is a web app that wrote with JavaScript framework iUI and PHP, does run fine on Pre's web browser since Pre is based on Webkit browser. However, I wanted to make this app a standalone client with Mojo framework so I needed to code from scratch.
Anyway, here it is, iCO for Palm is now available at PreCentral. The official store is not yet open, so the installing the app may require a bit of geeky skills, but if you happen to be a Pre user and would like to try, follow this tutorial on how to install homebrew apps on Pre for Mac users (And this is for Windows users instruction).
By the way, I keep this app name begins with i, because I already have named so for iPhone and wanted to keep it for consistency. However, in Pre community, this seems to be a pretty bad thing to do. People see me as a clueless Apple fan
---
comments powered by