My LOLCats Week Ends with Capshuning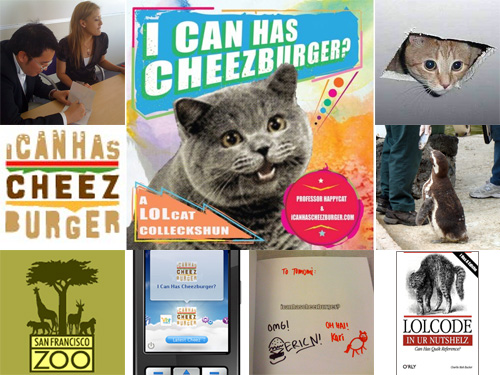 Eric Nakagawa and Kari Unebasami, co-founders of I Can Has Cheezburger were in Bay Area from Hawaii to meet with Lolcat fans this week, for HappyCat Happy Hour and LOLZoo at San Francisco Zoo, also made visit to Yahoo! Sunnyvale campus for LOL Talk too.
I have fixed some bugs on my ICHC <a href="http://mobile.yahoo.com/gallery" target-"_blank">Yahoo mobile widget</a>, attended the talk, got an autographed ICHC book, participated LOLZoo at San Francisco Zoo, and now I am "capshun" ing for the animal pics.
Yes, I am officially a crazy cat lady.
See the LOLZoo pics at Flickr!
---
comments powered by