Mobile Firefox UI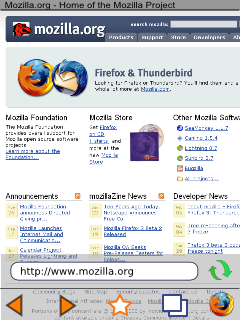 I just noticed the 2nd proposal for Mobile Firefox UI was posted, (dated Feb.8).
This screenshot is for touch-screens, by looking at its dimension (240×320), it is almost obviously made for iPhone.
Buttons are overlaid at bottom and by tapping it activates URL bars and more options, including refresh and bookmark.
Personally, I think they need to redo the icon designs. This can look much nicer.
Source: Mozilla Links
---
comments powered by