have been busy (again) for MWC
OK, I guess 3GSM is an old name, now it's called Mobile World Congress.
Anyway, although it's been pretty crazy and sad weeks for Yahoo, inc., my team kept me busy working on WAP products to be announced on MWC.
For this beta, despite we wanted virtually all WAP2 xhtml-devices, I barely managed the popular devices including Blackberry 87xx/88xx and Razr V3/6/9 excl. the original V3.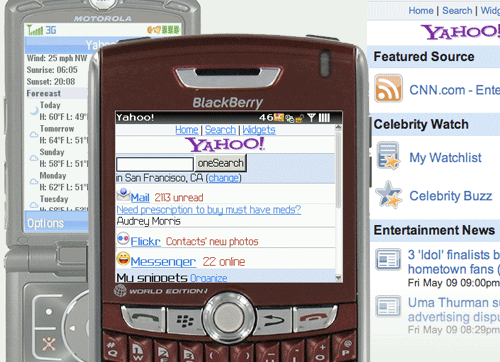 Although there's more work to be done, at least the beta was launched during MWC. However, RIM had Blackberry network outage at that time…
Also, Blueprint dev kit is now available.

---
comments powered by