HTML5 Dev Conf Slides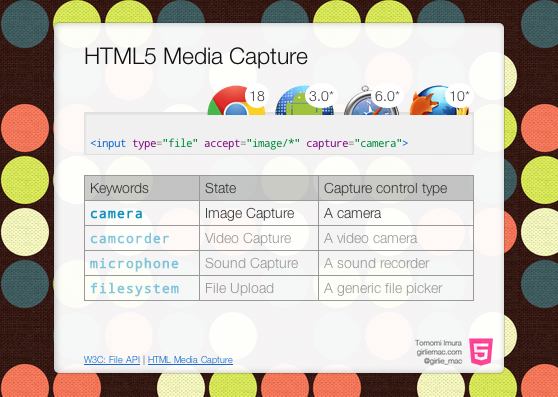 I forgot to post the slides from my talk at HTML5 Dev Conf in San Francisco on October 15 and 16.
There were so many great speakers and varieties of topics all day long for two days, and I truly enjoyed being there as an audience and as a speaker.
And I would like to say thank you so much for all of you who attended at my talk. I was surprised to see the room was completely full -actually it was overflowed so some had to sit on floor, and some turned away by staff.
Anyway, my talk was about strategies on mobile with HTML5 – pretty much same as the last talk at Innovators of The Web Conf, but with more updated info and demos.
The slides for my preso is available on github. Use arrow keys or spacebar to navigate the slides. (This is created on Google's HTML slide template, and it is best viewed on Webkit-based browsers.)
---
comments powered by