iPhone Official Portal is Yahoo! … in Japan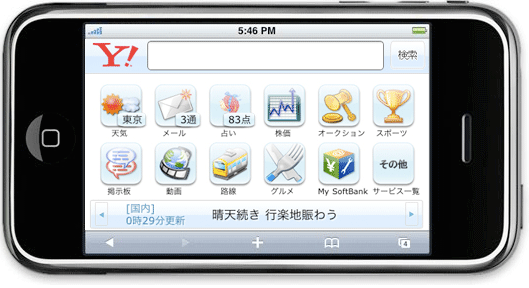 Well, this is because Yahoo! Japan is owned by Softbank. This would never happen for the US market :-p
I wasn't involved any of this Japanese version of Y! Mobile site, but one of my colleagues in Sunnyvale, who should be busy preparing for his wedding now, has been crazy busy for this. Congrats on the launch!
More info: 誕生! iPhone にピッタリの Yahoo! Japan
On your iPhone, go to http://ipn.yahoo.co.jp
By the way, I haven't gotten a new iPhone yet. I thought my new boss would give it to me but it didn't happen. Thank you very much. 
---
comments powered by