Product (RED) for iPhone 2?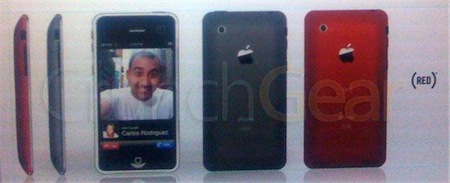 OK, I've got my (RED) iPod, and now Apple is going ship it for the next-gen iPhone?
Although not sure about the credibility, according to the leaked photos posted on MobileCrunch, the iPhone 2 is 22% thinner than the current iPhone and comes with a front-facing camera for video-chat.
The color variations include black and red. Do I need to wait for iPhone 3 for pink??? (besides ordering a custom-made from ColorWare).
---
comments powered by