OMG, Hello Kitty Mobile Phone Portable Charger!!!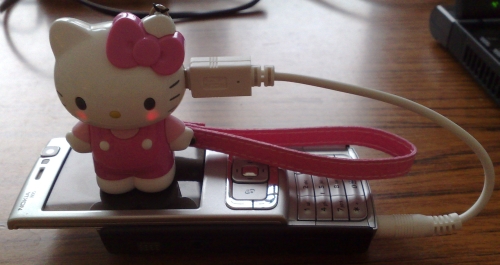 OMG, OMG, OMG!!! A Hello Kitty mobile phone charger!!!
The Charger comes with cables that compatible with Nokia, Motorola, and Sony Ericsson major devices, and powered by three AAA batteries.
OK, I am sick of being judged with stereotypes and prejudice, but one thing I know about myself that perfectly fit a typical "Japanese girl" is the Hello Kitty obsession.
I admit that I want one really bad!!!
Source (and the photo):
IntoMobie
---
comments powered by