Yahoo! Mobile Beta finally launched so we can sleep.
We finally launched Yahoo! Mobile Web beta (http://beta.m.yahoo.com) for limited high-end devices including iPhone, Nokia N-Series, also Windows Mobile incl. Moto Q, Palm Treo this morning.
Next project – launching for more devices, and int'l support for 3GSM. Nearly all engineers gave up Vegas… so can we go to Barcelona next month instead? Pretty please por favor?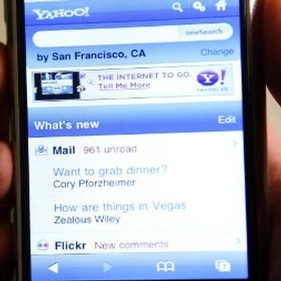 ---
comments powered by